Sharing
One of the main purposes of Realtime Colors is giving you the ability to view your colors on different devices. The quickest way to do so is through sharing a link to the webpage with your selected colors.
Since the site does not save any of your data, the best way to share the colors is through the link.
Another benefit to this is the ability to share your favorite colors with others on the team when collaborating on a creative project.
Link Sharing
You can copy the link with the quick shortcut of Ctrl+S and paste it anywhere you want. You can open this link on any other device and view it there as well.
QR Code
You can also scan a QR code on your phone or tablet to quickly view the site with your selected colors on that device. This way, you don't need to rely on link sharing only.
You can find the updated QR code in the Export options.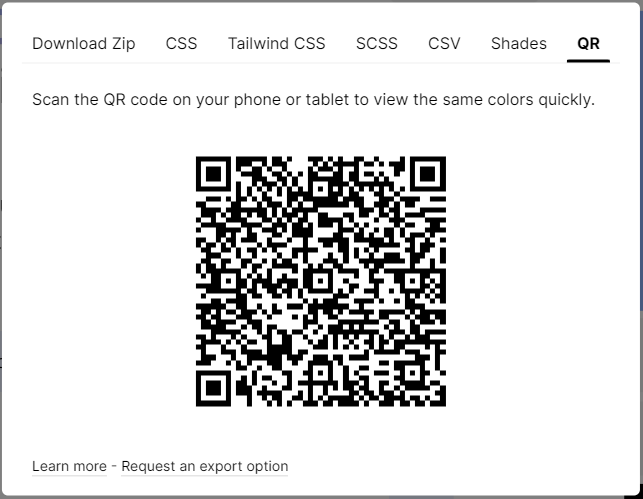 The code updated automatically, so you won't have to generate it manually.
Updated on July 5, 2023